British Children's Show Knightmare Getting New Episode on YouTube
British children's show Knightmare getting new episode on YouTube
Remember Knightmare, that famous British children's TV show many of us used to watch and obsess over in the 1980s and 90s? Well, it's coming back.
Not permanently, unfortunately, so don't get too excited, but there is going to be a one-off remake of Knightmare on YouTube during their Geek Week festival in August. And, yes, the new Knightmare will star the original dungeonmaster Treguard, played by Hugo Myatt himself. Now I'm excited.
The YouTube Knightmare will also feature four British YouTube stars as the contestants playing the game — Dan Howell (danisnotonfire), Phil Lester (amazingphil), Emma Blackery (emmablackery) and Stuart Ashen (ashens).
All I can say is this is going to make my month as, ever since Knightmare was cancelled back in the 1990s, I've always wished they'd bring it back. And I'm about as far away from "a kid" as you can get.
Geek Week starts on YouTube on August 4th. Don't miss it.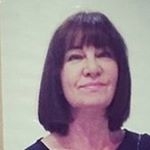 Latest posts by Michelle Topham
(see all)