British model Sam Rollinson must be celebrating as she's just been given her first ever Vogue cover and, boy, does she look amazing on it. The cover is Vogue Russia, and Rollinson was photographed by Australian photographer Jason Kibble for it.
On the cover, Sam is wearing a Moschino white sports bra (which is so chic i'd go out in the street wearing only that and elegantly cut black pants), and a cropped and sequined black jacket. In the inside story, she also wears Prada, Philip Lim, Balenciaga and a slew of other amazing designer clothing.
Sam Rollinson may have just been given her first Vogue cover, but she's also highly in demand all over Europe at the moment. Modelling for a couple of years, she's recently also become the 'It Girl' of the moment, with some saying that may just be something to do with her recent haircut — the classic bob.
Love the bob. Love the Vogue cover. And love Sam Rollinson. She really is simply stunning.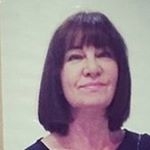 Latest posts by Michelle Topham
(see all)