One of the many highlights of The Late Late Show with James Corden is the Carpool Karaokes he does with some of the biggest celebrities on the planet. You know, that section of the show where he and a celebrity drive around town talking, listening to music and singing.
One of the upcoming Carpool Karaokes on James Corden's show, however, looks like it could be one of the best yet. Which is why it is also the subject of my Instagram Photo of the Day today — Britney Spears on her Instagram account giving us a heads up that she will be the Carpool Karaoke guest on James Corden on August 25th.
Now that is going to be one fun show to watch. And check out her photo with James above. How cute do the two of them look together?
Spears' Carpool Karaoke segment will be aired on The Late Late Show the night before Glory, her next album, releases — that's August 26th for the date-challenged. And yes, you can currently pre-order it on most major digital music sites.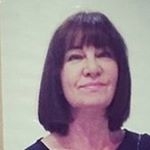 Latest posts by Michelle Topham
(see all)