Today's Instagram Photo of the Day is a photograph of the stunning Britney Spears looking for all the world like the most fabulous Las Vegas showgirl.
The photo was taken in Vegas with Britney and her dancers outfitted in gorgeous and incredibly sexy costumes for her 'Piece of Me' residency concert at the Planet Hollywood Resort & Casino.
The photo is one of a set of two.
The first with the tagline "Obviously I didn't know what I was doing here 😂 Miss my girls!#PieceOfMe" — showing a very confused looking Britney trying to figure out which leg was supposed to be up in a kick.
The second, and my Instagram Photo of the Day, is Britney having finally figured it out with the simple tagline "Take 2. Got it together for this one!".
Check out Miss Perfection up top, and Miss Very Confused below. Either way, gotta say, Britney is stunning, and she rocks it.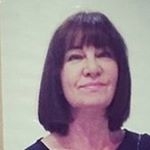 Latest posts by Michelle Topham
(see all)