When it comes to picking an Instagram Photo of the Day, how could you possibly go wrong with Britney Spears wearing what pretty much amounts to lingerie.
It's a photo Britney uploaded to her Instagram account last night as a promotion for her upcoming new album Glory, and is nothing more than the superstar in a chocolate brown teddy, arms raised, staring provocatively into the camera and looking gorgeous.
Come on, it's Britney Spears in all her 'glory' (yeah, I had to go there), and what could possibly be better than that? Plus, a pretty Britney pic is a great way to start your week.
Check it out above. And then do what Britney asks you to do. Pre-order Glory. Because if the first couple of songs released are anything to go by, it's going to be a good one.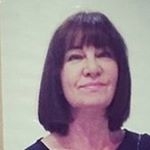 Latest posts by Michelle Topham
(see all)