Britain's most successful Olympian, Scot Sir Chris Hoy, has retired from cycling. In a somewhat shock announcement today, Hoy said he had thought about continuing racing until the Commonwealth Games in Scotland next year but, currently aged 37, he feels it is time for him to retire while he is still cycling at his best.
Chris Hoy won six Olympic gold medals during his long career, as well as more than 50 other medals in international competitions all over the world, including 25 medals in the world championships.
Hoy began his Olympic career at the Olympic Games in Sydney where he won a silver medal. He then went on to win his first gold medal in Athens just four years later. One of his biggest achievements, however, came just four years after that at the Beijing Olympic Games when he won three golds, making him the first British sportsman to win three Olympic gold medals at one Olympic Games in more than a hundred years.
He was knighted soon after by Prince Charles.
In the 2012 London Olympic Games, Hoy picked up two more gold medals to add to his collection — a pretty worthy end to his career, although at the time we didn't know that was the case. Chris Hoy retiring from cycling is, yes, a little sad.
In the video below, you can watch Chris Hoy talk about still continuing on as a British cycling member even though he has now retired from international competition.
It's an interesting video as it shows how much Hoy loves British cycling, believes it's an incredibly important sport for Britain and is proud to be a part of it.
https://youtube.com/watch?v=DmSDgPkNuMI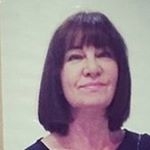 Latest posts by Michelle Topham
(see all)