The superb point-and-click adventure game Broken Sword 5: The Serpent's Curse is going to be releasing on the Nintendo Switch on September 21, according to an announcement and a video trailer from Revolution Software and Ravenscourt. (See below).
And, while Broken Sword 5 is already a fabulous game on PC, the Switch version may end up being better, seeing as how Revolution says it will come with new features, Behind the Scenes movies you will be able to unlock as you progress through the game, and an upgraded interface.
It also seems Revolution Software is as excited about the adventure game being on Switch as Switch gamers will be when it releases, as they feel the platform allows them to do things with the game other platforms did not.
According to founder Charles Cecil, they are thrilled Broken Sword 5 will be on Switch as "it is so wonderfully accessible — and adventures offer the ideal portable game experience".
That being said, however, the only drawback I can see about this exceptionally good game is the price tag — $29.99/£24.99/€29.99.
As to me, $30 or €30 is too expensive for a game that was first released back in 2013/2014. Especially when so many people already own it on another platform.
After all Broken Sword 5: The Serpent's Curse is already available on PC, iOS, Android, PlayStation 4, Xbox One and PlayStationVita.
Besides, can I ask yet again, why are we so often ripped off in the EU and the UK with higher prices than our gamer friends in the U.S. when there really is no need?
And, as someone who has played all five of the Broken Sword games on PC already — Loved 1 and 2, detested 3 and 4 with their ugly artwork and boring puzzles — I am here to tell you Broken Sword 5: The Serpents Curse not only has gorgeous artwork and a good story, it really is the best of the series.
But, even with that, I'm not likely to buy it on the Switch at that price, and I'm guessing others will feel the same.
Watch the Broken Sword 5 trailer for the Nintendo Switch below to get a glimpse of what you can expect if you decide to buy it anyway.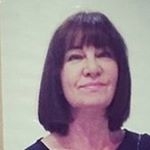 Latest posts by Michelle Topham
(see all)