Bryan Ferry was in concert at La Riviera de Madrid on 3rd July and, sure, while his voice has definitely changed with age and doesn't have the power it did, (come on, he's 68 years old – what do you expect), he still gave a rocking good concert with hits like 'More Than This'.
Personally, I am just happy iconic singers like B\Ferry are still out on the road touring, even if they are in their 60s and 70s.
After all, what's the alternative? We just don't hear from them at all. And that would be a shame.
Fans, of course, loved Bryan Ferry's performance at La Riviera de Madrid last week, where he sang a mix of his own solo songs and songs he used to perform with his old band Roxy Music.
His performance of 'More Than This' was particularly nice, as he chose to sing it in a gentler, slower and more poignant way than the usual classic.
For how he sounded, watch Bryan's performance of Roxy Music's 'More Than This' below.  It's quite lovely, I think.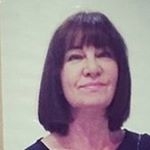 Latest posts by Michelle Topham
(see all)