Bryce Dallas Howard shows Conan she's a great screamer
Bryce Dallas Howard was on Conan this week, where she showed him just how good she is at screaming. Screaming like she does in her new movie Jurassic World, that is. Screaming so loud, and for so long, poor Conan appeared a little scared, and a little deaf after she was done.
Bryce showed off her scream after Conan asked her if she had scream-auditioned for Jurassic World. She hadn't. But, she was more than game to show she could scream. And scream very very well as it turns out.
Watch her below. And, of course, don't miss Bryce crying on cue as well. She's multi-talented, that girl.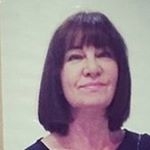 Latest posts by Michelle Topham
(see all)