Oh now this looks adorably cute — the recently announced original anime Buddy Daddies, which features the cutest child, an assassin and a criminal contractor.
All together in an anime with a beautiful art style, and what looks like funny tongue-in-cheek humor.
All of this cuteness is shown in the first Buddy Daddies trailer, which came out earlier today.
A trailer that features a successful assassin and a criminal contractor having to make the sudden appearance of a four-year-old child a priority in their strange and often violent lives.
Along with the trailer, we also got a beautifully illustrated Buddy Daddies key visual, which from the gorgeous art style alone ensures this is a must watch for me. (Yep, when it comes to anime, I'm all about the art).
What is Buddy Daddies?
Buddy Daddies is from an original story by Vio Shimokura (Tokyo 24th Ward), and is being directed by Yoshiyuki Asai (Fate/Apocrypha). 
One of my favorite anime studios P.A. Works (Sakura Quest, Angel Beats! The Aquatope on White Sand) is in charge of animating the upcoming series.
The Buddy Daddies main cast has also been announced and, yep, they only add even more anticipation to this highly fun looking anime.
Those Japanese voice actors are:
Toshiyuki Toyonaga (Jun'ichirō Tanizaki in Bungo Stray Dogs) who voices criminal contractor Kazuki Kurusu, Koki Uchiyama (Kei Tsukishima in Haikyu!!) who is playing assassin Rei Suwa, and Hina Kino (Fa in RPG Real Estate) as four-year-old Miri Unasaka.
What is the plot of the Buddy Daddies anime?
As for the plot of Buddy Daddies, it follows criminal contractor Kazuki Kurusu and his best friend and roommate Rei Suwa.
Rei is an assassin who was raised to be a contract killer from being a small child and, while he is close to Kazuki, the two couldn't be more different.
Kazuki loves going out, gambling and women, while Rei prefers to spend free time at home playing video games.
This all changes quickly, however, when the odd duo suddenly find themselves forced to take care of four-year-old Miri Unasaka, the daughter of a mafia mob, who is almost killed when she wanders into a gun battle the pair are involved in.
Now it's up to Kazuki and Rei to keep Mira safe and happy, while still being able to carry out their jobs.
The problem is both men are terrible at love.
Kazuki doesn't want to get close to anyone enough to fall in love, while Rei doesn't know how to love due to his assassin-focused upbringing.
Watch the just-released Buddy Daddies trailer below.
Sure, it definitely has hints of SPY x FAMILY, but this one looks like it might be even quirkier and funnier, and I am down for that.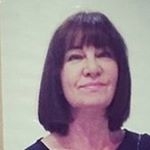 Latest posts by Michelle Topham
(see all)