The Buddy Daddies opening theme song 'SHOCK!' music video was released yesterday and, as you might expect from Japanese music producer Ayase, it is a bizarre animated video with a strange story.
Ayase, of course, is the other half of music duo YOASOBI, one of Japan's most successful indie pop duo's, and musicians who are used to creating anime theme songs together.
Animated music videos are also one of their trademarks.
Ayase's 'SHOCK!', however, is his first solo foray into the anime theme song world as a singer and, I would say, with this catchy Buddy Daddies opening theme song that sticks in your head the minute you hear it, he has knocked it right out of the park.
As for Ayase's 'SHOCK!' music video, it was animated by the creative unit Margt (see their Instagram account here), and follows a grim reaper and an angel who attempt an escape from a strange world together, only to end up as prizes in a Japanese claw machine game.
The song itself was officially released in Japan on January 6th, just in time for the premiere of the Buddy Daddies anime series.
Buddy Daddies is being directed by Yoshiyuki Asai (Fate/Apocrypha), and stars voice actors Kouki Uchiyama and Toshiyuki Toyonaga in the 'daddy' roles, with Hina Kino as the young child they suddenly find themselves having to take care of.
The anime was animated by P.A. Works, and is streaming on Crunchyroll outside Japan.
Watch Ayase's 'SHOCK!' music video below, and listen to the song via the Spotify player. It already has almost 1.2 million plays on Spotify alone.
Yep, the video is strange and cool, and that theme song is hella addictive.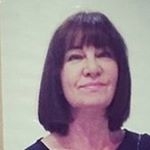 Latest posts by Michelle Topham
(see all)