While I am not a big fan of Aniplex due to their exorbitant prices for anime on Blu-ray, I have to admit their first ever original anime project — Build Divide: Code Black — looks amazing.
Well, at least it does in the Build Divide: Code Black trailer they released today.
Along with that trailer, Aniplex also showed off a new key visual today featuring the fantasy game anime's main characters and, boy, is that character design nice. (see below)
Build Divide -#00000 (Code Black)- is being produced by Liden Films (Tokyo Revengers).
Yuki Komada (Episode Director on Blade of the Immortal) is directing, Yoriko Tomita (Osamake: Romcom Where The Childhood Friend Won't Lose) is writing and in charge of scripts, and Shinpei Tomooka (Inukami!) is the anime's character designer.
Aniplex also announced the Build Divide: Code Black cast list this week:
Teruto Kurabe will be played by Yuto Uemura
Sayumi Watabe is to be voiced by Sakura Banka
Hiyori will be played by Aoi Koga
Kikka is being played Yu Serizawa
Naomitsu Enjo is voiced by Atsushi Tamaru
Along with the anime series, there will also be a collectible card game that will kick off at the same time as the anime. A cool and interesting addition, as the anime itself revolves around a card game.
Season 1 of Build Divide: Code Black releases in October, with Season 2 already in production, and expected to premiere in April, 2022.
To see what you can expect, and to become just as excited as me, watch the just released Build Divide: Code Black trailer.
Then keep up-to-date on news about the upcoming game anime on its official website.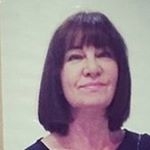 Latest posts by Michelle Topham
(see all)