You might have noticed, in recent years, men's fashion has been becoming well, more fashionable, at least with the men who now wear it. After all, it's much more likely a man nowadays will actually seek out fashionable clothing from a designer or from an online store, than just grabbing the first thing they find at a market stall or department store. Burberry knows this, which is why the Burberry Fall 2015 Menswear fashion show was so fabulous, and why so many men showed up to see it.
Model David Gandy, TV presenters Nick Grimshaw and Dermot O'Leary had an explanation for all of this, and for why so many men were interested in the Burberry Fall 2015 Menswear Fall show.
According to Nick Grimshaw, "Burberry Menswear is like the crowning jewel of men's fashion week".
Dermot O'Leary said "For me, as soon as I could afford it, getting a Burberry coat was a huge thing. As well, chaps just appear to be a bit more confident."
As for David Gandy, he thinks men liking to buy fashionable clothing is now more to do with "the internet and apps and online shopping, which makes it easier for us lazy men to shop online more".
Whatever the reasons, the Burberry Fall 2015 Menswear fashion show in London a couple of days ago was a hit. And, it's no wonder. Have you seen the gorgeous clothes?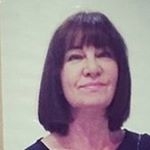 Latest posts by Michelle Topham
(see all)