'Blowing' by NiL is the best thing about the short, disjointed and generally disappointing Burn the Witch movie
If you were expecting a full-length Burn the Witch movie, and you have not yet seen the way Crunchyroll is weirdly showing it in three episodes, you are going to be sadly disappointed.
Because not only is what should be an action-packed magic fantasy movie split into three separate episodes that serve to destroy the story's flow, the entire thing is only 63 minutes in length (3 episodes x 21 minutes).
That means, by the time Burn the Witch ends, it feels like you are getting to see just a small part of what should be a full-length anime season.
A season that is still missing at least nine other episodes, and one that is confusing if you haven't watched Bleach and know nothing about that world.
That being said, and although I was a trifle disappointed in how the long-anticipated movie (for me, at least!) turned out, I cannot fault the Burn the Witch ending theme song — 'Blowing' by NiL — at all.
Because NiL's 'Blowing' is mellow, chill and so lovely and sophisticated, it is worth sitting through the 63-minute movie to hear it.
Thankfully, with Crunchyroll's 3-episode set up, you get to hear it three times.
'Blowing' is a song with lyrics in both Japanese and English, which also adds to the song's sophistication.
TONIKAWA: Over The Moon For You opening theme 'Koi no Uta' by Akari Kito is PERFECT for the anime series
Throw in that NiL's voice is gorgeous and quite a bit jazzy throughout and, as much as Burn the Witch is not something I would probably watch again, 'Blowing' has been on repeat for a good many hours since.
Special mention also goes to Studio Colorido's artwork and animation in the film, which are both beautifully done and, along with 'Blowing', meant my 63 minutes were not a waste. Regardless of the movie's other disappointments.
Listen to the Burn the Witch ending theme song — 'Blowing' by NiL — in the video below.
I am also adding it to our Best Anime Songs list, as this one is so smooth and lovely, it definitely deserves its place.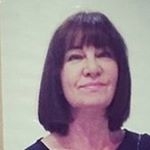 Latest posts by Michelle Topham
(see all)