I just stumbled on Bush's new video release 'The Only Way Out' because MTV is promoting it and, frankly, I'm glad I did as it's cool. Not surprising really as it is Bush after all.
'The Only Way Out' is Bush's new single from their upcoming album 'Man on the Run', which is due to be released on October 21st. Should do well, I'd say.
Bush, of course, aren't the most prolific of bands when it comes to releasing new music as this new one is only their second album release in almost 13 years. But, when they do get around to giving us a new one, all I can say is it's usually — magic.
And, if you've missed any of their older stuff, Bush is actually going to be re-releasing four of their previous albums on October 14th, just to pave the way for 'The Only Way Out'. It's not just the same old same old here, however, either. You'll get a lot of remastered stuff as well as some new versions of old songs.
Expect to be able to pick up 1994's 'Sixteen Stone', 'Razorblade Suitcase' from 1996, 'The Science of Things' from 1999 and the 1997 LP, 'Deconstructed'.
Meanwhile, watch Bush's 'The Only Way Out' below. Like it? I do. Leave comments below.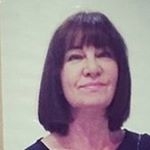 Latest posts by Michelle Topham
(see all)