If you've always wanted your very own grapnel gun just like Batman uses, you're about to feel very happy, as you can now buy Batman's grapnel gun at GameStop. It's a new tie-in for the upcoming prequel Batman: Arkham Origins and, while it's not available just yet, you can pre-order before its November release in this GameStop exclusive.
Even better? This Batman grapnel gun apparently works! (well…..it shoots grappling hooks, although I highly doubt they actually grab onto anything).
The Batman: Arkham Origins Grapnel Gun (or Accessory Prop Replica as GameStop is calling it) is modeled from the same gun Batman uses in the Batman: Arkham Origins game.
Imagine bouncing around your neighborhood (or apartment, if you're shy and don't want people to see you), pretending you're the caped crusader and clutching your very own grapnel gun. Don't worry, we already know. You've been imagining doing just that for years. We all have.
By the way, the grapnel gun is life-size, it's spring loaded and motorized and has two different types of hook attachment depending on which type of building you want to use it on. Just don't go trying to really scale buildings with this thing — you could do yourself a nasty injury.
The Batman: Arkham Origins Grapnel Accessory Replica (grapnel gun) is a GameStop exclusive, so don't go looking for it anywhere else. You can pre-order it now for $34.99 and it's available for online order only. The release date, however, won't be until November 12th but, if my hunch is right, it will probably sell out fast.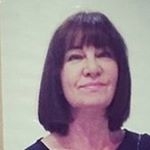 Latest posts by Michelle Topham
(see all)