I've been adding to my video game action figure collection more and more lately, so have just placed an order for two BioShock Infinite action figures — Elizabeth and The Boys of Silence — after I saw them at my local action figure shop here in Thailand. Of course, they're a bit more expensive than you'll pay in the US or Europe but, as BioShock Infinite was one of my favorite games of the year and I adore the character of Elizabeth, I had to have them.
The Elizabeth figurine wears a blue fabric skirt (which I would have liked more if it had been molded like the rest of the figure, as fabric just doesn't stay as pristine as long), and her face is incredibly similar to Elizabeth in the BioShock Infinite game (you know how sometimes action figures just don't look like the character?, well, this one does). And, of course, The Boys of Silence is just freaking cool.
Now I won't tell you how much I paid for these two (you'll have a conniption) but remember, for me, they're imported so more expensive than what most of you will grab them for.
Advertising
In the US currently, the BioShock Infinite Elizabeth and The Boys of Silence action figures are selling for $43. And nope, I didn't get mine that cheap. Grab them while you can. They only have a few sets left.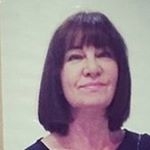 Latest posts by Michelle Topham
(see all)