Whether you believe it or not after all the delays, it does seem that Cyberpunk 2077 will finally be releasing in December.
Along with all the other platforms the action role-playing game will be arriving on, it will also be available on Google's streaming service — Stadia.
It also now looks like, if you decide you want to play Cyberpunk 2077 on Stadia, you should definitely pre-order it as, if you do, you will get a pre-order bonus.
According to the streaming service, that bonus will be a Stadia Premiere Edition hardware bundle for free, which includes a Stadia controller and Chromecast Ultra, as well as a one-month trial subscription to Stadia's Pro-tier service if you're new to the service.
Of course, there are certain terms you will have to follow with your purchase, which you can learn about on the Cyberpunk 2077 Stadia listing.
Once you pre-order Cyberpunk 2077, you will receive an e-mail with a code you can use to redeem your free Premiere kit within a few days after the game's release. (article continues below...)
Cyberpunk 2077 soundtrack features Grimes, Run the Jewels, Refused, Tina Guo and other cutting edge artists
Be aware, though, Google is not promising your kit will arrive soon after the game has launched. In fact, they are warning it could take several weeks.
No worries though, as you definitely won't need the Stadia Premiere Edition in order to play the game.
Cyberpunk 2077 is due to launch on December 10th for PlayStation 4, Xbox One, PC and Stadia.
And, if you're not yet up-to-date on how amazing this game looks, check out the latest trailer from CD Projekt Red below and be amazed.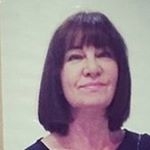 Latest posts by Michelle Topham
(see all)