British author Neil Gaiman, author of American Gods and Coraline as well as a slew of graphic novels and comic books, is getting into the video gaming industry with a new adventure game called Wayward Manor. But, unlike many adventure game developers who seem to think a game being an adventure game immediately warrants a $50 price tag, you can actually buy Neil Gaiman's Wayward Manor for only 10 bucks. And that includes a downloadable song and "gratitude".
Gaiman has set up Wayward Manor to be similar to a Kickstarter. You can pre-order the game for a limited time for just 10 bucks. Or, you can pay more in a variety of levels and get extras like exclusive wallpapers, a digital artbook, t shirts and the like. And, if you have a cool $10,000 to spare, that will automatically get you dinner with Neil.
Wayward Manor, by the way, is a story about a dead guy who still likes 'living' in the house he died in. That's why, when a variety of still-alive people suddenly start moving in, he really has to do something about it. But scaring people away isn't always as easy as it sounds. In fact, he has to be a little ingenious if he's going to get his way. Sounds like Beetlejuice meets Neil Gaiman, doesn't it?
You can buy Wayward Manor on the game's website right now and, of course, make Neil Gaiman very happy. Besides, let's face it, any game written by Gaiman is going to be bloody fantastic so, yes, it's sort of a must buy.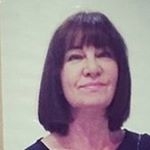 Latest posts by Michelle Topham
(see all)