Buy 'Pitman' on Indie Game Stand if you'd enjoy an excellent rogue-like strategy game
I love Indie Game Stand and buy a lot of games there. So, when I saw the German indie game 'Pitman' had just gone up for sale, you can guarantee I grabbed it.
Pitman, just in case you haven't heard of it yet, is a rogue-like dungeon crawler (sort of) that is turn-based, looks very much like a boardgame and requires quite a lot of strategic thought if you're not going to die every three minutes.
You also get to create your own hero before you set off, and with every game being randomly-generated, the replayability in Pitman is amazing. Critics, by the way, love it.
Plus, when you factor in you can buy Pitman on Indie Game Stand for just a couple of bucks, you don't find much better deals like this.
And, if you feel like spending more than the average (currently running at $1.88), you'll also get the Pitman soundtrack, Pitman for Android, the soundtracks of all the games the developer, Rat King, have created so far, a Pitman strategy guide and, oh yes, TRI, an upcoming 3-D puzzle game from the same developer. Now that deal is amazing!
By the way, don't miss checking out the Pitman gameplay video below, especially if you're not sure if Pitman is for you. It's just a few minutes long, but a perfect introduction to a wonderful, must-buy, rogue-like.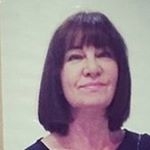 Latest posts by Michelle Topham
(see all)