Buy 'Serial Cleaner' with a 20 percent launch discount on GOG for the next week
iFun4all's new stealth/action simulation game Serial Cleaner has just been released, and it's currently selling on GOG with a 20 percent launch discount.
The game is inspired by the Fargo TV series and the Pulp Fiction movie, and stars a crime scene cleaner who really is up to no good as he heads for crime scenes before the cops get there and cleans up the mess.
Dead bodies, evidence, things you would never want to touch in case you catch something terrible, all of this is swept up by this shady crime scene cleaner and dumped. There's just one thing y ou have to remember. Make sure you don't get caught.
Like one gamer on GOG says in his review, playing Serial Cleaner makes him  feel a bit like Dexter.
And, while the game may sound more than a bit gruesome, it is actually getting great reviews with critics pointing out that, even without weapons and offensive capabilities, it is a very good game. The 1970s-style artwork is awesome too.
Serial Cleaner has 15 levels, with levels getting more difficult and taking longer to complete the more you get through them.
Related: Crypt of the Necrodancer: Amplified released this week with loads more enemies, bosses and pets
The levels can also be played by using real-world data, which means if it's dark outside where you are, the game level you are playing is at night. If it's day time, the same. Cool, eh?
You can pick up Serial Cleaner on GOG with its 20 percent discount ($13.52 instead of $16.90) until July 21 at 5PM UTC.
Watch the Serial Cleaner trailer below. Don't you just dig that cool artwork. (Yeah, that 1970s lingo is hard to forget).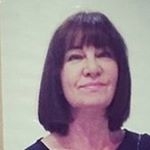 Latest posts by Michelle Topham
(see all)