I am probably one of the biggest Sentai Filmworks fans on the planet.
Come on, not only did they raise an incredible amount of money for Japan's Kyoto Animation after the arson attack that killed so many of their employees, Sentai Filmworks also sells superb quality anime DVDs and Blu-rays for an affordable price (unlike some other companies).
In other words, the anime licensing company has damned good morals, and I like to support companies like that when so many anime-related companies nowadays do not.
Hence, why you will occasionally see quick promo pieces on Leo Sigh for DVDs or Blu-rays Sentai has just released.
Like this adorably cute Real Girl Premium Box Set Limited Edition Blu-ray that is now available on the Sentai Filmworks website.
It comes with:
Seasons 1 and 2 — all 24 episodes (subbed and dubbed versions)
A clean opening animation
5 clean closing animations
Japanese promos
A 56-page booklet
4 art cards
3 DVDs
A collector's outer box
and, as Real Girl is one of my favorite anime series of the last couple of years, I may just be grabbing this myself.
Real Girl, of course, was directed by Takashi Naoya (Luck & Logic) and animated by Hoods Entertainment.
The premise of the series goes like this:
For Hikari Tsutsui, life within the two-dimensional realm is much simpler. Socially inept and awkward, he immerses himself in video games and anime, only to be relentlessly ridiculed and ostracized by his classmates. Sharing his misery is Yuuto Itou, his only friend, who wears cat ears and is equally obsessed with the world of games.

After being forced to clean the pool as punishment for arriving late, Tsutsui meets Iroha Igarashi, but he attempts to steer clear of her, as her notoriety precedes her. Brazenly blunt, loathed by female classmates, and infamous for messing around with boys, Tsutsui believes that getting involved with her would cause nothing but problems.

Real Girl is a story revolving around these two outcasts—a boy full of emotions he has never experienced before, struggling to lay them bare, and a girl who strives to break him out of his shell.
You can currently pick up the Limited Edition Real Girl Premium Box Set at Sentai Filmworks for $84.99 (that's 2 seasons plus a lot of cool extras!), and check out full details of what you'll get and HOW adorably cute it is (both the Blu-ray set and the series!) in the video below.
Might want to grab it fast though as, when it's gone, it's most definitely gone.
And, just in case you missed it, Sentai has a Mysteria Friends set that's awesome too.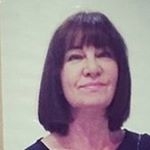 Latest posts by Michelle Topham
(see all)