Angelina Jolie isn't content to be an award-winning actress and celebrated international human rights campaigner, she's also decided to try her hand at writing screenplays and directing movies. 'By The Sea', the latest film starring Angeliina Jolie, was written by Jolie, and will also be directed by her.
To make it even more interesting, she'll also be directing her long-time partner in the film – actor Brad Pitt.
'By The Sea' is purportedly to focus on the story of a couple's relationship,, and will be the first time Angelina Jolie and Brad Pitt have starred in a movie together since the one during which their relationship began – Mr and Mrs Smith.
The couple will also be producers of 'By The Sea', making this film a true Angelina Jolie vehicle indeed.
No complaints from me, as I love just about everything this amazing actress does.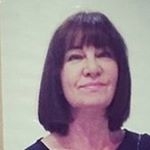 Latest posts by Michelle Topham
(see all)