The new Brace Yourself Games Nintendo Switch exclusive Cadence of Hyrule was released yesterday.
The game is a crossover of the roguelike rhythm game Crypt of the Necrodancer and The Legend of Zelda, and features a procedurally generated world where you get to search dungeons, buy things at shops, solve puzzles and, of course, kill monsters.
The rhythm of the game comes in when your character comes across enemies, and he/she (Link, Zelda or Crypt of the Necrodancer protagonist Cadence) must move to the beat and fight them to it as well.
Now, that being the case, there was no way I am going to buy Cadence of Hyrule, as I made that mistake with Crypt of the Necrodancer. A game that is so ridiculously impossible for the rhythmically-challenged, I almost heaved my computer out of my window at one point.
(And yes, I do know you can turn the beat off in Cadence of Hyrule but, to me, that kind of defeats the object of the game).
But, as is usual with any newly released video game, there is an excellent Cadence of Hyrule walkthrough that allowed me, a huge Zelda fan, to enjoy the game, without having to play it myself.
That Cadence of Hyrule walkthrough comes from the YouTube channel of GamerrZOMBIE.
As usual, his walkthrough is commentary-free, which allows you to enjoy the killer retro music, as well as to get into the rhythm of the game.  (The music, by the way, features several re-mixed classic Zelda songs, which are done beautifully).
It also explores the entire map, solves all puzzles, shows all bosses and…completes the game in just two hours and 45 minutes.
Yep, it's more a speed run than a typical walkthrough, so he does miss some things. But, for someone who really hates rhythm games, it's superb.
Watch GamerrZOMBIE's Cadence of Hyrule walkthrough in the three videos below, along with his video on all bosses and boss battles. You can also check out the trailer for the game below those.
And, if you are planning to buy the game and play it yourself, remember, every new run brings with it a new world with new puzzles, enemies, and heart containers.
In other words, it may be a short game, but replayability is pretty good.
Related: This Swag and Sorcery walkthrough is grindy but still fun, and the artwork is GORGEOUS!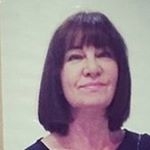 Latest posts by Michelle Topham
(see all)