Caitlyn Jenner breaks a Twitter record
Caitlyn Jenner joined Twitter yesterday. Four hours later, Caitlyn had over 1 million Twitter followers. A record for anyone who has ever joined Twitter and suddenly garnered shed-loads of followers. In fact, the only person to ever come close to her is President Obama, who joined Twitter just a couple of weeks ago under the user name @POTUS. But it took him five hours to hit 1 million followers.
So, who is Caitlyn Jenner you ask? And how did she get 1 million Twitter followers so fast? (She's actually almost at 2 million followers now, just 24 hours after her first tweet). Well, if you've been living in a cave for the last few months, so haven't heard about the lovely Caitlyn, here's a quick rundown.
Caitlyn Jenner is now the woman who used to be the former Bruce Jenner. The woman Olympic gold medalist Bruce always felt he was but, because of societal pressures and his own gender dysphoria, felt he could never become.
Recently, however, Bruce Jenner went public with his story, and since then has begun his transformation into the woman he always wanted to be. A woman who is called Caitlyn and who, quite frankly, looks pretty darned hot. At least if the latest cover of Vanity Fair is anything to go by.
Shot by the iconic photographer Annie Leibovitz, Caitlyn Jenner is on the cover of Vanity Fair sitting on a stool, dressed in a Playboy bunny-esque body suit, and looking seductively into the camera with an almost smile on her face. And, yes, she is beautiful.
I guess that's what happens to a person when they finally get to be who they always thought they were. Lovely, eh?
As for the Vanity Fair story, which you can read part of here, it's 22-pages long with plenty of photographs, as well as a video of Caitlyn Jenner talking about what completing her transformation to a woman has meant for her. You can watch that below.
And, of course, if you would like to support Caitlyn Jenner, don't forget to follow her on Twitter. Everyone else is.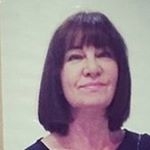 Latest posts by Michelle Topham
(see all)