Want the first person shooter game that has it all? Looks like Call of Duty: Ghosts is going to deliver just that, at least if the latest Call of Duty: Ghosts launch trailer is anything to go by.
A pounding, heavy metal soundtrack accompanies a fast-paced action-filled video complete with explosions, train crashes, jungles, cities, sharks, helicopters, tanks, missiles – you name it, it's got it. In fact, Call of Duty: Ghosts looks like it might just beat the other games in the franchise and actually be……good.
Call of Duty: Ghosts releases for PC, PlayStation 3, Wii U and Xbox 360 on the 5th November, and then hits PS4 and Xbox One when the consoles themselves launch a couple of weeks later.
You can pre-order Call of Duty: Ghosts now at GameStop, where you'll get the best package of free extras – the Free Fall bonus map, a classic Ghost multiplayer character and double XP on the launch weekend.
Meanwhile, watch the Call of Duty: Ghosts launch trailers. Yep, that looks nice.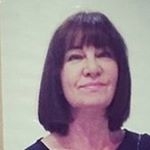 Latest posts by Michelle Topham
(see all)