Video game developer Infinity Ward has released a new trailer for Call of Duty: Modern Warfare II.
A trailer that shows off almost two minutes of gameplay, and features everything from armored vehicles to exploding helicopters, and a gun battle on board a container ship.
The new Call of Duty: Modern Warfare II trailer has the newly formed Task Force 141 heading out on a capture or kill mission to various locations around the world looking for terrorists that are a threat to the United States.
In an attempt to neutralize the threat, they will be collaborating with unlikely allies like the Mexican Special Forces and Colonel Alejandro Vargas.
According to Infinity Ward co-studio head Patrick Kelly, the events in Call of Duty: Modern Warfare II might be fiction, but they are all based on current real-world situations.
Call of Duty: Modern Warfare II is the sequel to 2019's Call of Duty: Modern Warfare.
The upcoming game includes both a single-player campaign and a multi-player component, that also features a tactical co-op mode.
The multi-player component will feature both large-scale maps for larger numbers of players, and smaller ones that will be perfect for six vs. six games. All of which offer hundreds of hours of replayability.
Interestingly too, Call of Duty: Modern Warfare II  has just shown up on Steam, which confirms it won't only be available via Battle.net for PC like the previous game in the franchise.
Call of Duty: Modern Warfare II will be out on Xbox One, Xbox Series X/S, PS4, PS5 and PC on October 28th.
Remember too, if you pre-purchase the game, you will get early access to the Open Beta.
That holds true whether you grab the basic edition, or the chock-full-of-extras Vault Edition.
As it's pretty obvious hundreds of thousands of fans will do just that, you wouldn't want to be left out, right?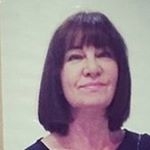 Latest posts by Michelle Topham
(see all)