Sledgehammer Games' Call of Duty: Vanguard will offer some of the best multiplayer features at launch it seems, with new modes like Patrol and Champion Hill, as well as 20 different maps.
Sixteen of those maps will be for core game modes, with the other four for use with the Champion Hill game mode only.
There will also be the maps Castle and Dome pulled directly from the popular 2008 game Call of Duty: World at War but, according to a new blog post on the Call of Duty blog, much prettier:
Returning from that era are Castle and Dome, which will receive changes through reactive environments. Castle, in its Vanguard form, will see all its iconic shoji screens become destructible. Expect similar effects across all maps, including persistent graphical details, such as grime, dirt, wear, burn marks, and other stains giving more life to every arena of combat.
Considering the game will also come with a more realistic strategical approach in combat akin to real life, and be cross-platform play compatible, Call of Duty: Vanguard promises to be one of the best multiplayer experiences yet.
For those who enjoy playing with other folks, and want to try out some of Call of Duty: Vanguard's multiplayer features before the game launches, the multiplayer beta starts on Friday and runs through the 13th for those who pre-order on PlayStation 4 or PlayStation 5.
Other players planning on pre-ordering the game for other platforms will get their beta from September 16th to the 20th.
The multiplayer beta will feature three new Vanguard maps: Hotel Royal, Red Star, and Gavutu, and the game modes Team Deathmatch, Domination, and Kill Confirmed plus a new one called Patrol.
Players will also be able to head back to Champion Hill, but this time with a new set of weapons.
Players who play in the beta and get to Level 20 will receive a Weapon Blueprint for Call of Duty: Vanguard and Warzone.
The game itself will release on November 5th for Xbox Series X/S, Xbox One, PS4, PS5 and PC, and let's just say the promised Call of Duty: Vanguard multiplayer features are sure to be popular with fans.
Check out the latest Call of Duty: Vanguard multiplayer trailer below to see what I mean.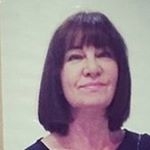 Latest posts by Michelle Topham
(see all)