Call of Duty: WW2 Live Action Trailers for UK, US and France, which one is the best?
The live action trailer for Call of Duty: WW2 has just been released and it's either funny or cringe-worthy, depending on how you look at it.
The trailer features a team of Call of Duty players getting back together once they hear Call of Duty has gone back to the Word War II era. The first game to do so since 2008, when Call of Duty: World At War was released.
Advertising
The problem is everyone on the squad has all moved on to 'real jobs'.
Or, as it turns out as the trailer progresses, that's actually not a problem for these obsessed gamers, as jobs, relationships or anything else are nothing compared to playing another Call of Duty game set during World War II.
So, is the Call of Duty: WWII live action trailer funny or cringe-worthy? I dunno what you will think, but I liked it.
Fascinatingly too, Activision has gone all out producing a similar video for France, the UK and the US. My guess is there may be even more being released for other countries and regions in the next few days as well, and I'll be watching all of them.
So far, though, the British one is the best as the tongue-in-cheek sense of humor just works better with British accents and the British sense of comedic timing. Watch all three below to see if you agree.
Advertising
Call of Duty: WWII itself will be released worldwide on November 3rd, and is likely to be a massive best-seller.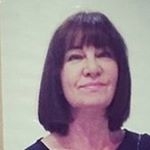 Latest posts by Michelle Topham
(see all)