The upcoming vampire anime series Call of the Night grabbed my attention late last year when a short trailer featuring the anime's OP, Creepy Nut's 'Yofukashi no Uta', was released.
Because not only was the song an absolute banger, but the art style in the series itself looks gorgeous.
Besides, I'm a bit of an obssessive when it comes to anything vampire-related.
Now, this week, a new Call of the Night trailer and a key visual have been released.
Both feature vampire Nazuna Nanakusa and, Ye Gods, can I just say it, the Call of the Night character designs are stunning.
Who is Call of the Night's Nazuna Nanakusa?
Nazuna Nanakusa (voiced by Sora Amamiya) is the vampire junior high school student Ko Yamori (Gen Sato) meets after he starts wandering the city streets at night when he cannot sleep.
Nazuna shows him what it's like being a 'night-walker', and Ko decides he wants to become a vampire himself. But, before that can happen, he must fall in love with Nazuna.
Nazuna herself, though, is 'romance averse' so this could be a problem.
That problem becomes even worse when another vampire suddenly arrives on the scene, and begins to vie for Ko's attention.
Call of the Night anime (aka Yofukashi no Uta)
The upcoming Call of the Night anime is based on the manga by Kotoyama.
The anime is being directed by Tomoyuki Itamura (Monogatari), with Tetsuya Miyanishi (Josee, the Tiger and the Fish) as chief director.
Michiko Yokote (Cowboy Bebop) is in charge of scripts, and Haruka Sagawa (Child of Kamiari Month) is designing those gorgeous characters.
Just check out Nazuna and Ko in the screenshot from the new Call of the Night trailer to see what I mean.
Call of the Night itself is due to premiere in July, 2022. Hell, that's a long time to have to wait.
That's why it might be an idea to grab the manga series from Viz Media to make that wait a little more bearable . I plan to.
Source: Official Call of the Night website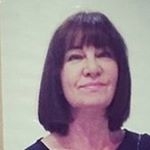 Latest posts by Michelle Topham
(see all)