Call of the Night manga ending in 8 chapters
While many fans are still waiting for a second season of the supernatural romantic comedy anime Call of the Night, there is news out today the manga it is adapted from is coming to an end.
The Call of the Night manga (aka よふかしのうた or Yofukashi no Uta in Japan) has been published in the Weekly Shōnen Sunday magazine since August, 2019 but with Chapter 200 heading our way soon, mangaka Kotoyama has decided to call it a day.
Advertising
According to Shonen Sunday, the vampire-themed manga will be ending with the 200th chapter.
That means there are just eight chapters left to release.
Meanwhile, the 18th volume of the Call of the Night manga is due out in tankōbon form in Japan on Friday (November 17th), while Call of the Night, Volume 14 will be out in English on December 12th via Viz Media.
The manga is scheduled to have 20 volumes by the time every chapter is published.
Advertising
In other words, there are still a few more manga coming out for we English speakers, so it isn't all over just yet.
Call of the Night anime series
As for the Call of the Night anime series, it was produced by Liden Films, directed by Tomoyuki Itamura (Nisemonogatari) and premiered on July 8th, 2022.
The anime ran for 13 episodes and ended in September of the same year, but we are still left hanging as to the possibility for a Season 2.
Considering how well-received the Call of the Night anime was, though, it is probably only a matter of time before Season 2 ends up coming down the pike.
Until then, you can watch/rewatch the first season of the vampire-themed anime on HIDIVE.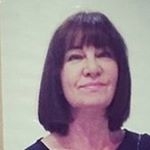 Latest posts by Michelle Topham
(see all)