As a massive fan of anything vampire, I am thrilled the upcoming Call of the Night anime has been exclusively licensed to stream on HIDIVE — the Sentai Filmworks/AMC-owned anime streaming platform.
After all, aren't we all a bit sick of almost everything being nabbed by Crunchyroll?
Advertising
The exclusive licensing deal was announced by Sentai yesterday, and it bodes well for more awesome anime series streaming on HIDIVE now the platform is owned by AMC.
Sentai has not yet announced the specific countries Call of the Night will be streamed to, except to say "multiple countries across the globe".
The anime itself will begin streaming in Summer, 2022.
Sentai also owns the rights for the home video release of the anime.
The upcoming Call of the Night anime is based on the popular vampire manga by Kotoyama.
Advertising
It is directed by Tomoyuki Itamura (Bakemonogatari), with Michiko Yokote (Cowboy Bebop) writing the scripts, and Haruka Sagawa (Kill la Kill) as character designer.
LidenFilms (Tokyo Revengers) is in charge of anime production.
Call of the Night stars Sora Amamiya (The Seven Deadly Sins) as Nazuna Nanakusa, Gen Sato (Dr. Stone) as Ko Yamori, and Yumiri Hanamori (Laid-Back Camp) as Akira Asai.
RELATED: The Call of the Night OP — 'Yofukashi no Uta' by Creepy Nuts — is so damned good — Listen!!
Sentai Filmworks describes the plot of Call of the Night like this:
Wracked by insomnia and wanderlust, Ko Yamori is driven onto the moonlit streets every night in an aimless search for something he can't seem to name. His nightly ritual is marked by purposeless introspection — until he meets Nazuna, who might just be a vampire! Ko's new companion could offer him dark gifts and a vampire's immortality.

But there are conditions that must be met before Ko can sink his teeth into vampirism, and he will have to discover just how far he's willing to go to satisfy his desires before he can heed the Call of the Night!
Watch the recently released Call of the Night teaser trailer below, then head to HIDIVE to subscribe before the anime premieres.
At $4.99 for all the anime you can consume, it has to be one of the best deals in town.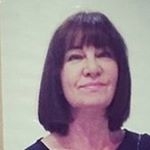 Latest posts by Michelle Topham
(see all)