Calvin and Hobbes documentary 'Dear Mr. Watterson' coming soon
Calvin and Hobbes has always been one of my favorite cartoon strips. Drawn by the extremely secretive American artist William "Bill" Boyd Watterson, which is something I admire about him, Calvin and Hobbes was only drawn from 1985 to 1995 but during that time it became one of the most popular comic strips ever. So, when I discovered this trailer of the Calvin and Hobbes documentary 'Dear Mr. Watterson' this week, I was incredibly happy, as just to find out more about Bill Watterson is going to be exciting.
Who created the Calvin and Hobbes documentary?
The Calvin and Hobbes documentary has been created and filmed by documentary filmmaker and director Joel Allen Schroeder. He's been working on the film since 2007, which gives you an inkling of just how obsessed he's been by Bill Watterson's work. Even more than me, I'd say.
Advertising
In 2008, realizing he needed more money, Schroeder started a Kickstarter campaign asking for funding for the documentary, which resulted in him raising more than $24,000 for the project. He's been filming and putting together the Calvin and Hobbes documentary ever since, with the result it's going to be released in movie theaters towards the end of the year.
Check out the first trailer for the Calvin and Hobbes documentary below, now that it's nearing completion.
Called 'Dear Mr. Watterson, the film features interviews with just about everyone involved in the publication of Calvin and Hobbes (except for the elusive Mr. Watterson, of course). It will hit movie theaters on November 15th, 2013. I'm so excited, I can't wait.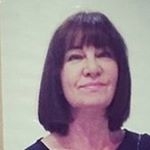 Latest posts by Michelle Topham
(see all)