Cameron Diaz and Jason Segel sat down with ODE Channel this week to talk about their new movie 'Sextape'. The interview started out with the question "What's the most over asked question about 'Sextape'? And the answer, and one I actually couldn't believe any interviewer would ask?
"Have you ever made a sex tape yourselves?" (Seriously. And apparently quite a few journalists asked that).
Cameron Diaz, being as upfront and blunt as she always is, made a funny face and then said "Well, if we had, would we tell you?" (My thoughts exactly).
Diaz, of course, then made me laugh by saying to the ODE interviewer, "I'm sorry, you didn't ask us what the dumbest question was….".
The Cameron Diaz and Jason Segel 'Sextape' interview continues with questions about 'the cloud' (a very scary thing for celebrities who have naively uploaded personal photos and videos to 'the cloud' and are now realizing after numerous cloud hacks of celebrity information, that may not be a good idea), tips to liven up your relationship, and the illegality of hacking celebrity information.
Watch the rest of the interview below. It's cute.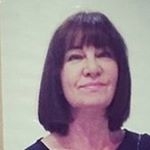 Latest posts by Michelle Topham
(see all)