A few hours ago, a Facebook friend commented Spain had finally chosen the song they would be sending to the Eurovision Song Contest 2015 in Vienna. A song their already-chosen singer, Edurne, would be singing in the competition. Spain's selection is called 'Amanecer' or 'Break of Day' and, on the Facebook page I was on it was being universally disliked. So I went to listen to it.
My first thoughts about Edurne's 'Amanecer' were more on the lines of "I've heard worse", but not much more complimentary than that. Until I listened to it several times more.
And now 'Amanecer' is growing on me like you wouldn't believe. To a point where I really like it, (Edurne has a beautiful voice), and I think Edurne and 'Amanecer' may just end up getting Spain a far better position than last year's Spanish act, Ruth Lorenzo, managed. Spain could even win with it.
'Amanecer' was written by Tony Sánchez, Thomas G:son and Peter Boström, and is sung in Spanish (which I love). G:son and Boström, of course, have already won the Eurovision Song Contest with Loreen and their song 'Euphoria', and this song has a similar feel to it albeit with more of a 'Spanish' feel.
What's interesting about it too is, unlike many of the other Eurovision 2015 songs already chosen, the comments on Eurovision TV are almost all good. So much so, quite a few people are saying this one could be a winner.
Of course, who knows if Edurne could win Eurovision with 'Amanecer', as the voting at that event is so subjective. But, I'm going to go out on a limb and say, if Edurne pulls off a great performance on the night, 'Amanecer' will definitely do better than last year's Spanish entry (that song just seemed so unfinished to me). And that I'm absolutely sure of.
Which pleases me more than anything. Seeing as how Spain is my favorite country. Always was, always will be.
Meanwhile, listen to 'Amanecer', and let me know in the comments section below what you think? Can it win?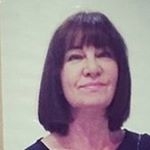 Latest posts by Michelle Topham
(see all)