Can you pass this life expectancy test to see how long you will live, or is it an impossibility?
BBC One is premiering a new series on life expectancy on Thursday night (April 7th, 2016).
Called 'How To Stay Young', the series is hosted by long-time TV presenter Angela Rippon and Dr Chris van Tulleken, who visit various countries to try to find out what science is currently saying about life expectancy.
One of the most current tests that will give you a good indication of your chances of a long life is a new test devised by scientists called the sit-to-rise test. It requires you to stand up, cross one foot over the other and then slowly lower yourself into a sitting position on the ground without using your hands or arms.
Once safely on the ground, you must then stand back up without using any other body part except your feet and your legs. (See video below for how it is done).
Scientists say, if you can do this, there is a very good chance you will live a long life.
For every time you use another body part though,whether in the process of sitting or rising, you lose one point.
I have to admit it looked really darned difficult but, when I got down to doing it, I managed it without a hitch — or a wobble. Short of getting hit by a bus or a tuk-tuk, it seems my chances of a long life may actually be quite good.
Now can you pass this life expectancy test to see how long you will live?
Watch the BBC video from 'How To Stay Young' below to see how the test is run, and what the scoring system says about how long you will live, then try it out yourself.
If nothing else, it's actually quite fun.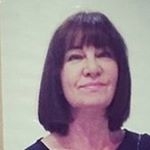 Latest posts by Michelle Topham
(see all)