50% of Capcom games will be developed for PC by 2023
Remember back only a few years when so many video game developers seemed to be sure PC gaming was dead, and the future lay in consoles and mobile?
Well, it looks like that incorrect mentality might finally be ending as Japanese developer Capcom has just announced they will be expanding their PC presence, with the goal of having at least 50% of their games sales on PC by 2023 at the latest.
Advertising
Not surprising really when you consider just how incredibly successful Capcom's so-called Platinum Titles Monster Hunter: World and Resident Evil 2 have been on PC. Two of the biggest successes the developer has had in its 40-plus year history.
The Capcom news came today via Twitter, and a post from Bloomberg's Takashi Mochizuki.
A post that thrilled most of the PC gamers reading it.
As let's face it, they, like most of us, have spent years willing to kill for a decent PC port of so many amazing Japanese games. Now it looks like we may just be getting them.
At least from Capcom.
Advertising
With at least 56% of all games sales worldwide on PC in 2020, it also sounds as though Capcom has made the right decision.
And done so before most other Japanese developers who, once they realize what a smart move it is on Capcom's part, are likely to jump on board the PC train themselves.
Meanwhile, with Capcom's enormous success with Monster Hunter: World on PC, it shouldn't be a surprise to hear that game's expansion — Monster Hunter Rise: Sunbreak — will be hitting PCs in the middle of 2022 too.
Yatta, (やった) as the Japanese say.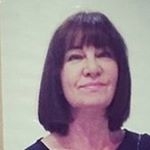 Latest posts by Michelle Topham
(see all)