Watch the Captain Marvel (2019) trailer
The new Marvel Studios' Captain Marvel (2019) trailer was released today, and it looks like the latest female superhero to hit our screens may be just as cool as last year's Wonder Woman.
Captain Marvel stars Oscar winner Brie Larson as Carol Danvers, a former Air Force fighter pilot who, after the Earth gets caught in an intergalactic conflict and Danvers gains super powers after a cosmic accident, becomes Captain Marvel.
It will be the 21st film in the Marvel Studios' super hero genre, and so appropriately features a female superhero for the film series' coming-of-age.
And this one is especially interesting as, due to Gal Gadot's Wonder Woman success last year, Marvel fans have been wondering if another female super hero can be just as interesting and just as authentic?
Guess we will see if Brie Larson can pull it off. Although we do have a while to wait as, even with the new Captain Marvel trailer releasing today, the film still won't hit screens until March 8th, 2019.
Captain Marvel stars Brie Larson, Samuel L. Jackson, Jude Law, and Ben Mendelsohn. It was also directed by a female director in the form of Anna Boden, who co-directed Captain Marvel alongside Ryan Fleck.
Watch the new Captain Marvel (2019) trailer below.
Does Brie Larson's Captain Marvel grab your attention as much as Gal Gadot's Wonder Woman did? Will she be able to compete with Gadot's Wonder Woman, who will also be reappearing next year in Wonder Woman 1984?
Or does Gal Gadot have too big of a fan following for Brie Larson to ever make much of an impact? Superhero-wise, that is.
Watch the Netflix 'Apostle' trailer. It's creepy, scary and definitely The Wicker Man in feel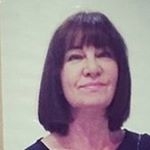 Latest posts by Michelle Topham
(see all)