Captain Marvel TV spot makes female superhero movie look dull
I honestly can't say I have that much interest in seeing the new superhero movie Captain Marvel when it releases in March, 2019.
After all, even though the film does feature a very welcome female superhero in the form of Carol Danvers, the Captain Marvel trailers for the movie so far have been quite bland.
With the release of the Captain Marvel TV spot today, I can't say my mind has changed that much.
In fact, I am more on the side of the many people commenting on the TV spot's YouTube page how disappointing the movie looks so far.
Especially with atrocious lines like "I'm not gonna fight your war, I'm gonna end it". Dialogue that is not likely to do what Marvel Studios seems to think it will. Pull people in to see the movie in their millions.
As YouTube commenter Rapid Fire Indonesia said about a superhero that so far seems more annoying than badass, "She sounds like a spoiled teenage blonde who loves the Kardashians".
It will be a shame, however, if Captain Marvel turns out to be as bad as the Captain Marvel TV spot makes it look, and Carol Danvers as annoying. Particularly as the film will be Marvel's first female-led superhero film.
But if, instead of promoting a superhero that is absolutely kick ass and who just happens to be female, Walt Disney continues be more obsessed with beating us over the head with the fact that Captain Marvel is a woman, and an annoying one at that, then…yawn.
There are other films coming out around the same time I would rather spend my money on.
Watch the new Captain Marvel TV spot below to see what I mean. Now doesn't that look like the dullest superhero movie ever made, and Carol Danvers the most annoying?
Captain Marvel will be the twenty-first movie in the Marvel Cinematic Universe.
It stars Brie Larson, Samuel L. Jackson, Ben Mendelsohn, Djimon Hounsou, Lee Pace, Lashana Lynch, Jude Law and Annette Bening, and will release on March 8th, 2019 in the U.S.
Let's just hope Brie Larson as Carol Danvers is going to be much more interesting in the movie than the TV spot makes her look.
If not, it could end up being an enormous disappoint for Marvel Studios and the $152 million they have spent on making it.
Related: Listen to Depeche Mode's 'It's No Good' from Aquaman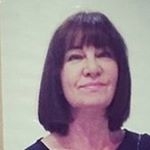 Latest posts by Michelle Topham
(see all)