Cara Delevingne acted 90% of 'Valerian and the City of a Thousand Planets' with blue screens
Cara Delevingne acted 90% of 'Valerian and the City of a Thousand Planets' in front of blue screens
Model and actress Cara Delevigne says she acted 90 percent of her new movie 'Valerian and the City of a Thousand Planets' in front of blue screens.
The delightful Delevingne appeared on The Late Show with Stephen Colbert last night where, after seeing clips and the trailer for the movie, he asked her "Is it all just you in a green room or did you spend time with people who weren't wearing ping-pong balls?"
"No, actually it was about 90 percent blue screen", admitted Delevingne, "so all this stuff you see, there were very very little sets, but the thing is about this movie is…Luc Besson (director), who introduced me to sci-fi, you know 'The Fifth Element', he really pushes the boundaries."
She went on to enthuse over Besson and the type of writer and director he is, "In this movie especially, you know, he's wanted to make it since he was a kid.  Valérian and Laureline is a French comic book that he fell in love with and it inspired him to write and direct.
So basically, all the things you see he has been trying to make his entire life. And so, when we were doing it, his passion and his love…every day we would walk in and he'd have the biggest smile on his face…he's been working on this movie for 10 years, and after we finished filming for six months he worked on it for another year".
'Valerian and the City of a Thousand Planets' is the most expensive indie movie ever made with a budget of over $209 million.
Interestingly, though, all of the money was independently crowd-funded through a campaign Besson set up, as well as funded from his own personal income. Likely due to him wanting to keep complete creative control on the project, because that is how important the film was to him.
Watch Cara Delevingne talk about acting in 'Valerian and the City of a Thousand Planets' in the Stephen Colbert video below and then, below that, the trailer for the movie.
Just for the action sequences alone, it's definitely on my list to see.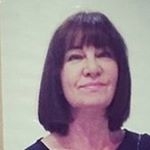 Latest posts by Michelle Topham
(see all)