Cara Delevingne Beatboxes on Jimmy Fallon and Graham Norton and Kills It (Videos)
Cara Delevingne has shown off beatboxing skills on Jimmy Fallon and Graham Norton
Is there anything Cara Delevingne cannot do? Well, beatboxing isn't one of them as, Cara, yep she's sick at that as well.
Delevingne was on The Tonight Show starring Jimmy Fallon last week when he asked her to demonstrate her beatboxing skills.
It took her just a second to get into the mood, and then off she went. And, so good was she, Fallon soon asked The Roots' Tariq Trotter to rap some freestyle over her beat.
Related: Cara Delevingne perfect in 'Paper Towns'?
Of course, if you watch the fabulous Graham Norton, you will have already seen Cara Delevingne's beatboxing skills, as Graham had her demonstrate them last month. What can I say? Graham is always one step ahead of everyone else when it comes to discovering talent.
Watch Cara Delevingne's beatboxing skills on both Jimmy Fallon and Graham Norton below.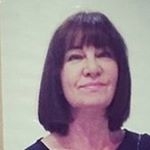 Latest posts by Michelle Topham
(see all)