Model and actor Cara Delevingne was up for the role of The Enchantress in the upcoming movie 'Suicide Squad' recently, and got very specific instructions from director David Ayer about how to get into character.
According to Delevingne, who was one of the film's stars on a Conan panel at Comic-Con last week, there were quite a few instructions. But one stood out in particular — "If you're ever in a forest on a full moon, get naked".
As Delevingne explained, "There were a few things which I thought were kind of fair — different things to research. But one of them was, if you ever find yourself in a forest, hopefully it will be a full moon and get naked and just be out there for as long as possible…….Funnily enough, I found myself in a forest on a full moon and I was like oh f*ck, what am I going to do? I'm just going to get naked".
And yep, she did.
But, did anyone see her? Watch the Conan video below to find out.
As for seeing the end result of so much 'getting into the role'? You can when 'Suicide Squad' releases in the U.S. on August 5th. And, yes, from trailers out so far, Delevingne and other cast members look particularly perfect for their embodiment of the classic comic book roles.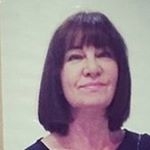 Latest posts by Michelle Topham
(see all)