Supermodel Cara Delevingne was on the runway at the Burberry womens' wear show at London Fashion Week on Sunday and, as usual, looked stunning — this time wearing a sheer nude spaghetti-strapped dress with a sequined and tulle overlay, and shoes with a ballerina-style design.
The Burberry show itself was pretty phenomenal too, with a big part of it including romantic sheer and feminine dresses with stunning beadwork on the one hand, and simpler sporty shift dresses, cycling jerseys, sports luxe pieces, and even camouflage pants on the other.
Other gorgeous pieces were the brightly colored typographic print trench coats (with matching purses), and cropped suede and denim jackets.
Being typically Burberry, however, they were all highly trendy and very iconic but completely wearable.
Watch the video below for more of the show and, of course, what the guests themselves thought.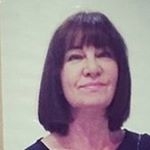 Latest posts by Michelle Topham
(see all)