Model and actress Cara Delevingne is known for being a bit of a prankster. Something she apparently was while on a 4th of July holiday in Rhode Island at Taylor Swift's house this month.
The story came out while Delevingne was on The Late Late Show with James Corden this week, where she told Corden the horrible thing she did to Kesha and the Haim sisters.
According to Cara, "Kesha…she was sleeping on the top floor with the Haim sisters, and they were all in this creepy area of the house. And they had been watching murder mysteries all day. So me, Ruby Rose and Uzo (Aduba) decided to become a ghost crew and started making this massive plot to scare the crap out of them basically.
We got speakers, torches, sound effects…we were going to do rocking chairs with bits of thread to move them. I mean we went full in".
And what happened?
Watch the video below to find out. But, according to Delevingne, Kesha and the Haim sisters still aren't speaking to them.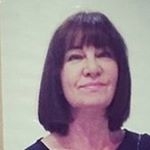 Latest posts by Michelle Topham
(see all)