This video from British Vogue was published last month, but I'm mentioning it now because I'm a huge fan of British model Cara Delevingne. She's smart, she's unique, she doesn't seem to care what anyone thinks, she has tons of tattoos, and she spent five minutes answering some pretty interesting questions for British Vogue. Oh and yeah, she makes funny faces when she talks.
Questions Vogue asked Cara Delevingne included "What is your favorite tattoo?" (the one on her finger), "Which film makes you cry?" (Titanic), "Where in the world are you happiest?" (her own bed), "If you were a Disney princess who would you be?" (Pocahontas) and lots more.
The one I loved the most, though, was Cara Delevingne's answer to the question "Who would you invite to your dream dinner party?", as she chose half the people I would choose – David Attenborough, Stephen Fry, Russell Brand, Mother Teresa, Bob Marley, Dan D, Bette Midler, Meryl Streep and Jimi Hendrix.
Watch Cara Delevingne answering questions on her British Vogue shoot below.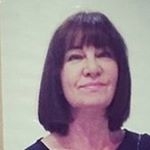 Latest posts by Michelle Topham
(see all)