Careless Love by Peter Robinson, the 25th book in the Inspector Banks series was released on February 12th, 2019.
The publisher's blurb for the book describes the plot this way:
"A young local student has apparently committed suicide. Her body is found in an abandoned car on a lonely country road. She didn't own a car. Didn't even drive. How did she get there? Where did she die? Who moved her, and why?
Meanwhile a man in his 60s is found dead in a gully up on the wild moorland. He is wearing an expensive suit and carrying no identification. Post-mortem findings indicate he died from injuries sustained during the fall. But what was he doing up there? And why are there no signs of a car in the vicinity?
As the inconsistencies multiply and the mysteries proliferate, Annie's father's new partner, Zelda, comes up with a shocking piece of information that alerts Banks and Annie to the return of an old enemy in a new guise. This is someone who will stop at nothing, not even murder, to get what he wants – and suddenly the stakes are raised and the hunt is on."
The release of Careless Love by Peter Robinson follows on from the English-Canadian author's 2017 book Sleeping in the Ground. A book that has been consistently highly rated on both Goodreads and Amazon.
And no, Careless Love does not disappoint either, as it is as well-written and researched, interesting and surprising as every book in the Inspector Banks series.
This one is slightly more slow-moving than many of the previous books in the series, but police procedural books often are as that is real life. It is well worth sticking with right through till the end, however, as there is a decent payoff.
Peter Robinson's Careless Love is available in Hardcover, paperback, audio and on Kindle in the United States. You can learn more about the popular crime writer, and about his books, on Goodreads.
Related Reading: Elly Griffiths' The Stone Circle releases February 7, 2019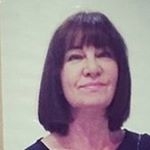 Latest posts by Michelle Topham
(see all)