Advertising
British actress Carey Mulligan was on The Today Show this week, where she talked about her role in the new Broadway play 'Skylight'. A role she also played in the West End during the play's limited London run, and one she and her co-star Bill Nighy are reprising now in New York through June 21st.
In 'Skylight', Mulligan plays a young teacher who is trying to deal with a very complicated relationship with a former and older lover.
Mulligan said the complications of the role are fun, but the script itself is amazing. Written by Sir David Hare, one of the best things about the script, she says, was that Hare writes an argument like you wish you had arguments. So, if you are one of those people who always thinks 'I wish I'd said that', you could probably pick up some tips here.
Watch Carey Mulligan talk about 'Skylight' on The Today Show below. All I can say is I wish it was a movie, as she is one of my idols when it comes to the most amazing British actresses (she her in Never Let Me Go and An Education, if you haven't already), and Bill Nighy is nothing less than a god.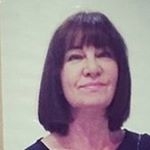 Latest posts by Michelle Topham
(see all)