Cari Mora, the highly-anticipated sixth novel from Thomas Harris, will be publishing next month
American suspense writer Thomas Harris will soon be releasing his highly-anticipated sixth novel.
Cari Mora by Thomas Harris is the 78-year-old writer's first novel since the fourth in the Hannibal Lecter series, Hannibal Rising, was published in 2006. So, yes, it has been 13 years since we were gifted a Thomas Harris novel.
And, while the book will be his first novel in 40 years not to feature Hannibal Lecter, Cari Mora, however, is not likely to disappoint. Not if the publisher's blurb is an accurate description of the story we are getting:
Twenty-five million dollars in cartel gold lies hidden beneath a mansion on the Miami Beach waterfront. Ruthless men have tracked it for years. Leading the pack is Hans-Peter Schneider. Driven by unspeakable appetites, he makes a living fleshing out the violent fantasies of other, richer men. 

Cari Mora, caretaker of the house, has escaped from the violence in her native country. She stays in Miami on a wobbly temporary protected status, subject to the iron whim of ICE. She works at many jobs to survive. Beautiful, marked by war, Cari catches the eye of Hans-Peter as he closes in on the treasure. But Cari Mora has surprising skills, and her will to survive has been tested before.

Monsters lurk in the crevices between male desire and female survival. No other writer in the last century has conjured those monsters with more terrifying brilliance than Thomas Harris. Cari Mora, his sixth novel, is the long-awaited return of an American master.
Buying Cari Mora by Thomas Harris
Cari Mora by Thomas Harris will be released on May 16th in hardback, paperback, audio and Kindle. The book is currently available to pre-order on all major digital platforms.
You can also keep up-to-date on news about Cari Mora, and any events Harris may be reading at in coming months on the Random House website.
Related Reading: Mark Billingham's 'Their Little Secret' will be publishing on May 2nd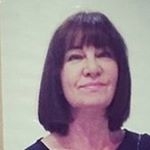 Latest posts by Michelle Topham
(see all)