Carine Roitfeld, founder and editor in chief of CR Fashion Book, has today's Instagram Photo of the Day. Because how can you possibly argue with a photo of John Lennon, with the quote:
"When I was five years old, my Mom told me that happiness was the key to life. When I went to school, they asked what I wanted to be when I grew up, I wrote down "happy". They told me I didn't understand the assignment and I told them they didn't understand life."
In actual fact, there isn't any evidence whatosever that John Lennon actually said this. In reality, he probably didn't.
Still, it's a nice sentiment, and something more people should think about when they decide what they want to be in life. Because it seems apparent Carine Roitfeld has. And, from what I know about her, she certainly seems happy.
As for me? I'd choose 'happy' over anything else too. Wouldn't you?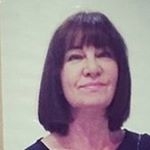 Latest posts by Michelle Topham
(see all)