American actor Casey Affleck has been doing the talk show circuit promoting his latest movie 'The Finest Hours'. This week he appeared on Jimmy Kimmel Live! to talk about the movie, and to say why he thinks the story is so great.
According to Affleck, (who, can I just say is probably one of the most under-rated actors around today), there were two ships that broke in half on the same night in the same storm.
"On the back half of one of these ships, there were a bunch of men who survived because it was full of oil, and oil being lighter than water it was kinda like a buoy. All these guys were there. But it was full of water. They had no power, and it was eventually going to sink because they were taking on water. And the coastguard had to go out in a very small boat in this huge storm, and try to pull these men on. Kind of a miracle".
If you're not familiar with 'The Finest Hours', it's a film based on the true story of a United States Coastguard rescue in 1952.
It was one of the most heroic and seemingly impossible rescues ever carried out by the U.S. Coastguard, as they headed out to sea in a tremendous storm to try to save the lives of the crew of an oil tanker, but were in real danger of losing their own lives at the same time. Miraculously, they managed to save almost all of the men, which is why the story has taken on almost legendary proportions in the Cape Cod area of the country, where the event took place.
The film is based on the best-selling book of the same name by Michael J. Tougias.
'The Finest Hours' not only stars Casey Affleck, but also Chris Pine, Ben Foster, Holliday Grainger, Eric Bana and John Ortiz. If you like action movies where you're constantly on the end of your seat, I'm told this one is one of the ones to see.
Watch the lovely, and very handsome, Casey Affleck explain more about the movie in the video below, as well as telling Jimmy what he thought about spending most of the filming of the movie soaking wet.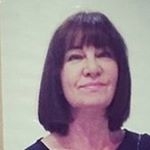 Latest posts by Michelle Topham
(see all)